Well here is the tuturial that was requested. It isnt anywhere near a blow by blow picture wise but I am hoping to do a little better in words. We'll see and I may add pictures later.
Starting with a section of high carbon coil spring, 5/16 diameter, heated, straightened and cut to a easy to an easy length to manuver.
Heating the rod up, getting it started in my coal forge.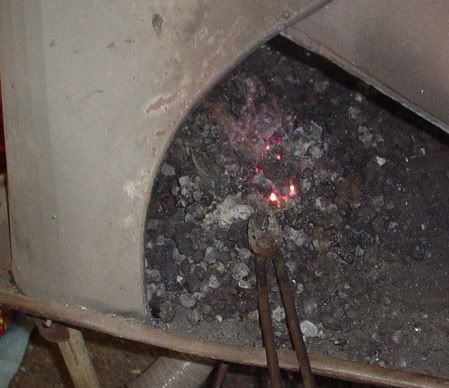 I start off on the socketed end with the round faced end of a two pound sledge. (My favorite hammer, I use it a LOT) Basically just speading out the end as much as I can with the first heat. I try to work up the length of the rod for about an inch and a half.
Speading it out further, second heat.
Still further, third heat, working for an inch and 1/8 wide.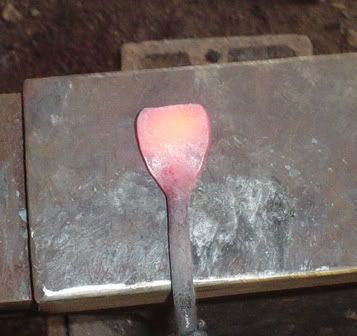 Dimpled the center with a blunt end chisel. This is to provide a space for the thicker metal to fold.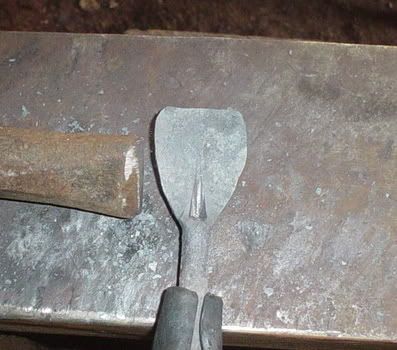 Speading out more on both sides of the dimple and cleaning up on a grinder, getting my angles right. (cant really tell you what the angles are. I just eyeball them.
Starting the fold carefully tapping at the top of the cone with the flat face of the hammer.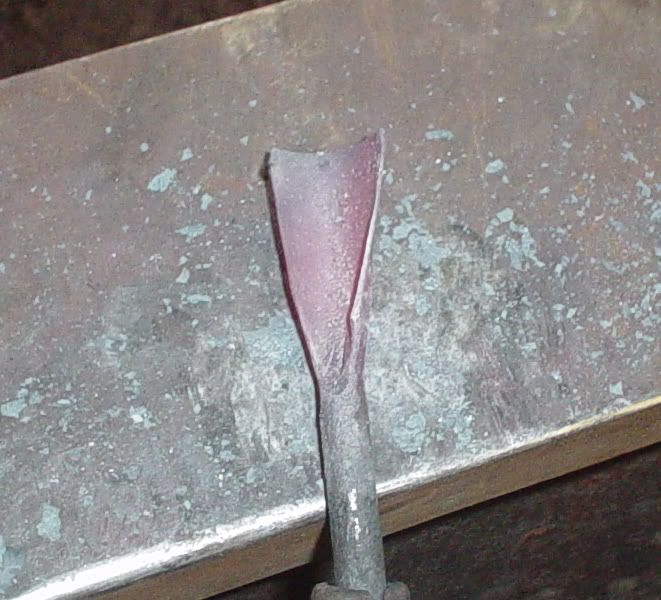 Streaks ahead here, just tapping away gently at it between heats making the edges line up.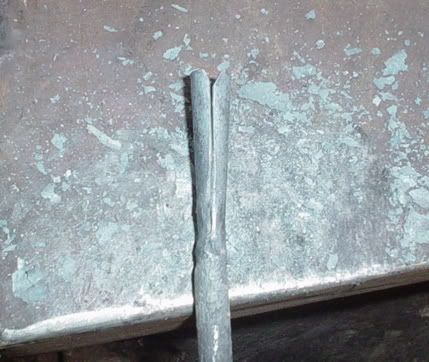 Cutting the point end to length from the main stock on my home made hardy tool.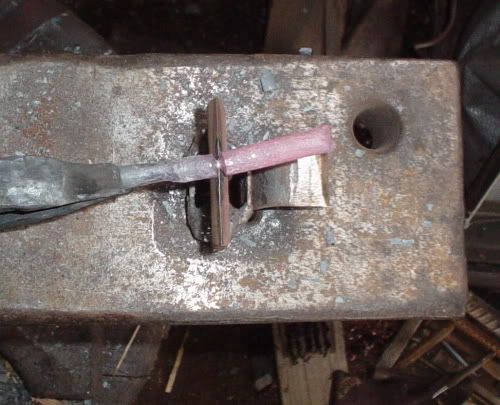 Drawing out the point, first heat. Hammer evenly on all four sides while it is hot.
Second heat.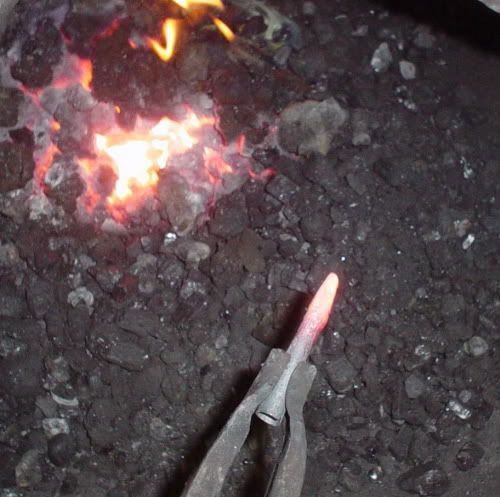 Finished drawing the point out.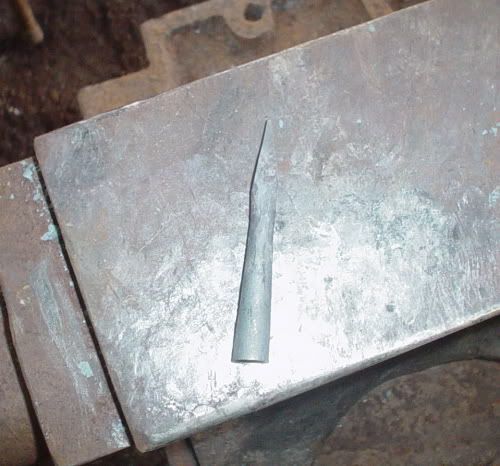 Group shot. Points have been finished, filed, hardened, tempered, and cleaned on a buffing wheel.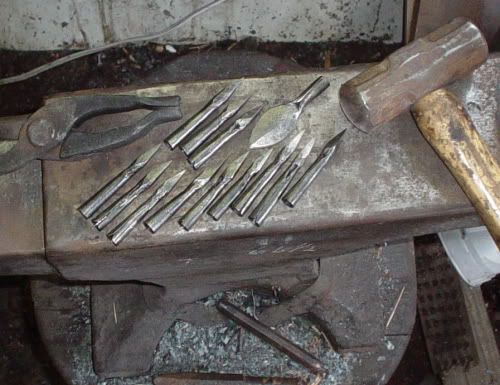 Hope you like them Hootie.
Ask whatever questions that you can think of and I will do my best to answer or get more pictures.