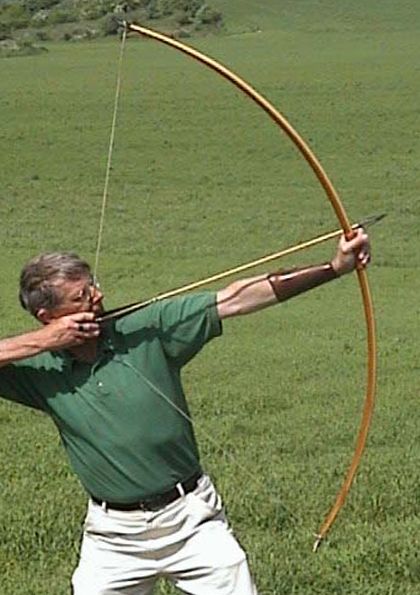 Originally made as a 90lb bow by Chris Boyton from an exceptionally clean and dense single stave (Taxus Brevifolia) supplied by Don Adams of Oregon.
Showing classic full working tiller, though drawn a little short here (barb to the knuckle) using a standard arrow borrowed from Mick James.
Overall mass of the bow is 25 1/2 oz.
(Scale increments on the gauge are 1/16").
Top edge of the handle section.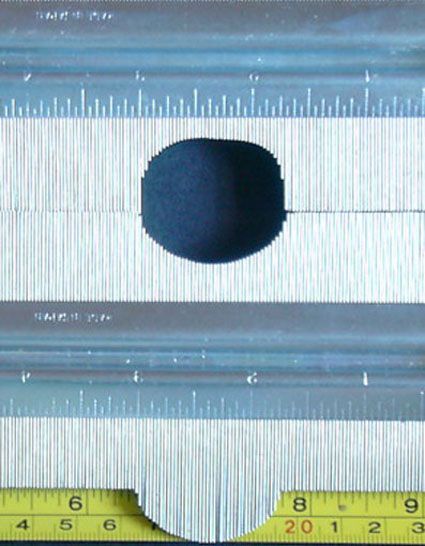 Section at mid limb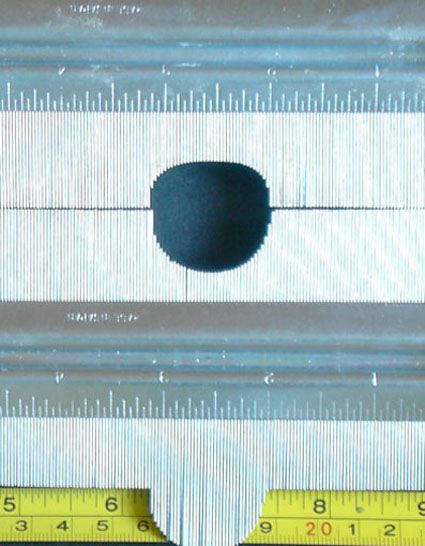 Section at the base of the horn nock.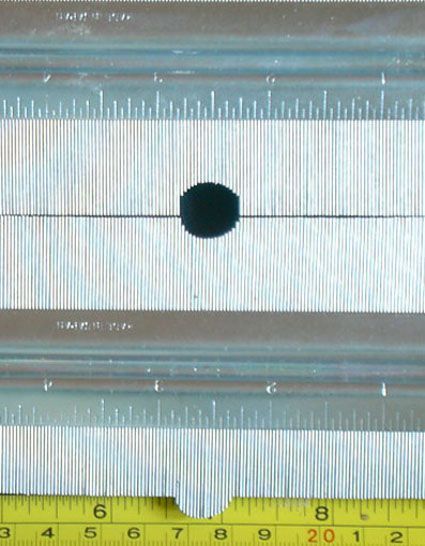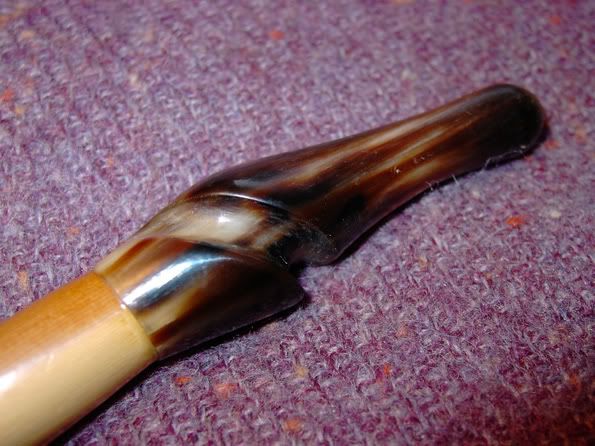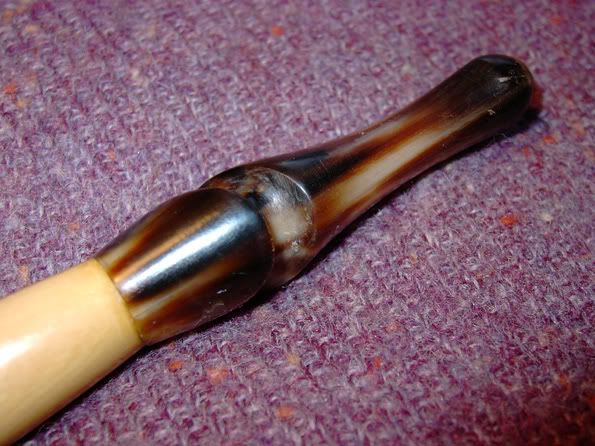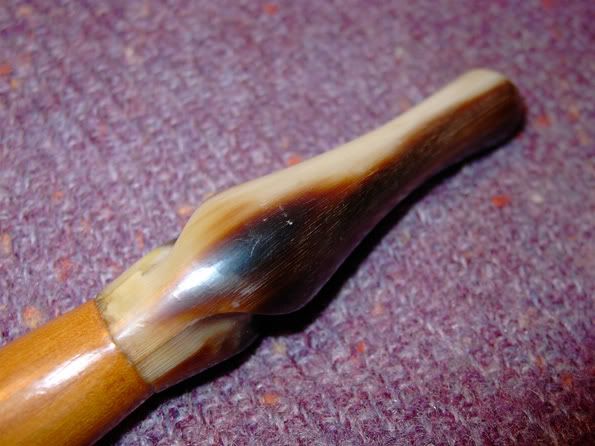 Boyton nock in cowhorn, 3 views.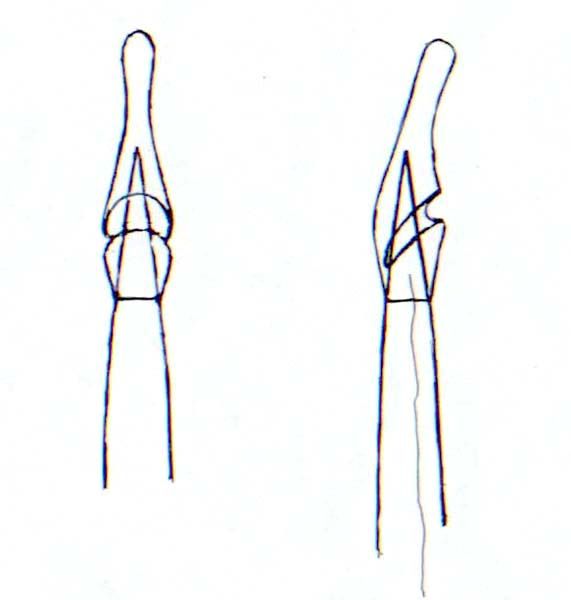 Diagram showing fit of cone into horn nock, wood fully supporting the nock groove.