I've been working on making forked roving points from different materials, and have been getting interesting results. I've used several types of polymers for these points (PEX, PVC, ABS) and while these are quick and easy to make and look good, they split at the fork if they hit anything really hard. They work great on grass, weeds, milkjugs, and soft brush, but shoot them at any sticks of any real substance and they break in half or deform dramatically within a few shots (None survived more than 5 shots into the brush pile with a 40lb bow).  
These steel ones however, which are set into heated PEX sockets work surprisingly well.  I've been shooting the pictured test point into a brush pile (Sticks and other detritus) to see what it can handle-a lot!  It's been shot 60 times into the pile and is no worse for wear.  I wish I had any info on the steel, but alas I do not.  It's cut from an old barrel band I found along some train tracks.  So it's covered in surface pitting and rust, but it's surprisingly durable. A couple times I "wiggled" the point to nudge it back to true after slight bending, but nothing major.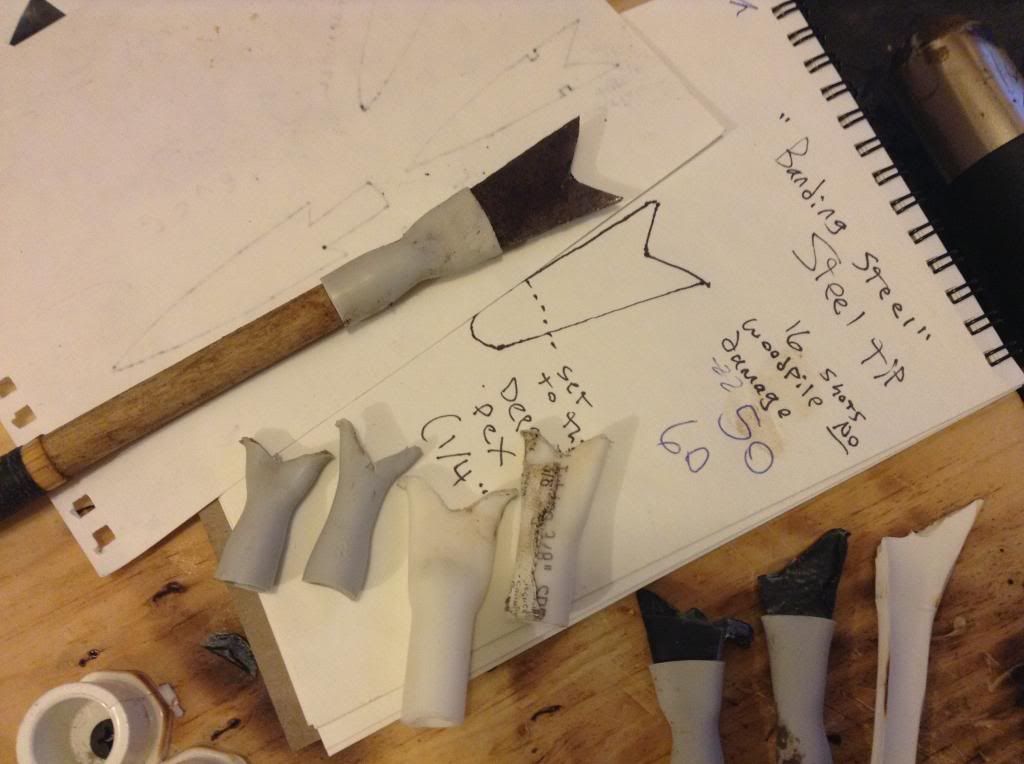 A steel test point, this one has now been shot 60 times into my "brush pile testing range".
The test range.
Over the course of the 60 test shots, this happened 4 times.