He All,
Some photos of drill press, vice, forge, anvil that have found me during the past year or so.  The frankenanvil
surprised me - I thought it might be dead, but the welds must be good, as it rings like a bell.  It's my favorite anvil now.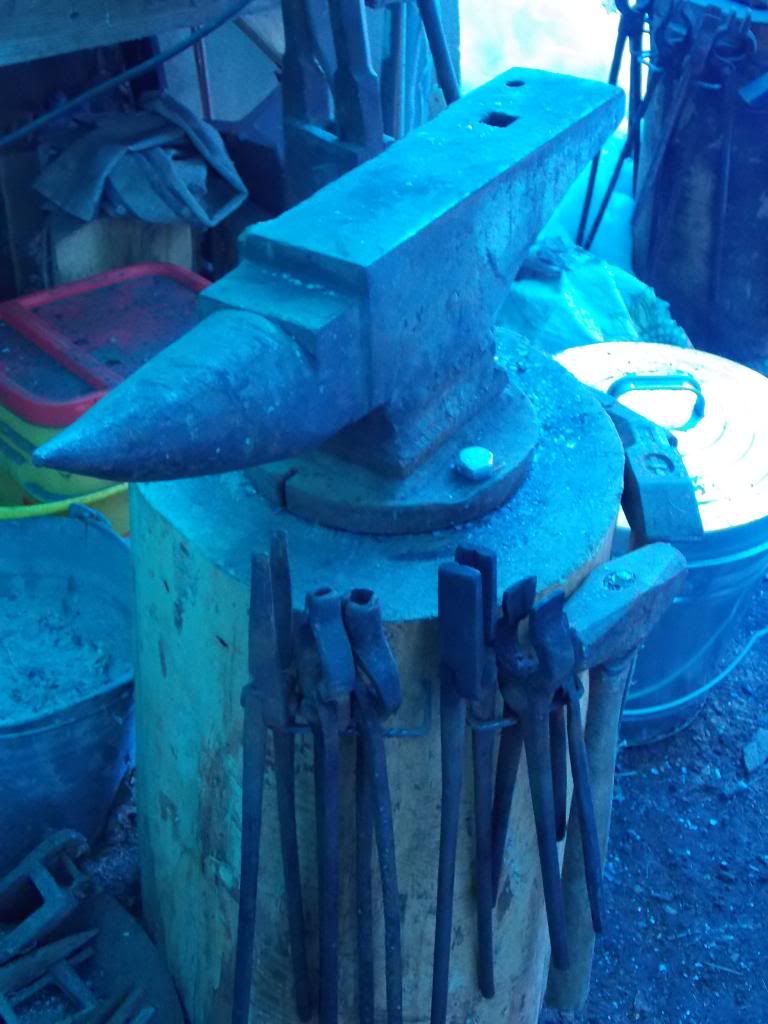 The face is chipped somewhat, but the top is still very flat, and the horn is in great shape, and has a fine point.  The friend that I got it from
said that it was his grandfather's, and that he was the one who did the welding.  He surmised that he may have acquired the anvil cheaply
(he's a Scott) because it was damaged, cut off the remainder of the foot and cobbled this together.  There are times I wish it were not
bolted to the stump so I could move it with more ease for demos...So I take the Armitage instead when I travel, but it's not flat on top...