This is a technique for making a sinew thread of any length or thickness that overcomes one of sinews natural limitations, the length of the muscle or tendon available.  I didn't invent it by any means, in fact, as far as I can tell it dates back to at least the Bronze Age in the Middle East.  Originally, this technique was used to create long, durable threads that could be used to sew parchment scrolls together.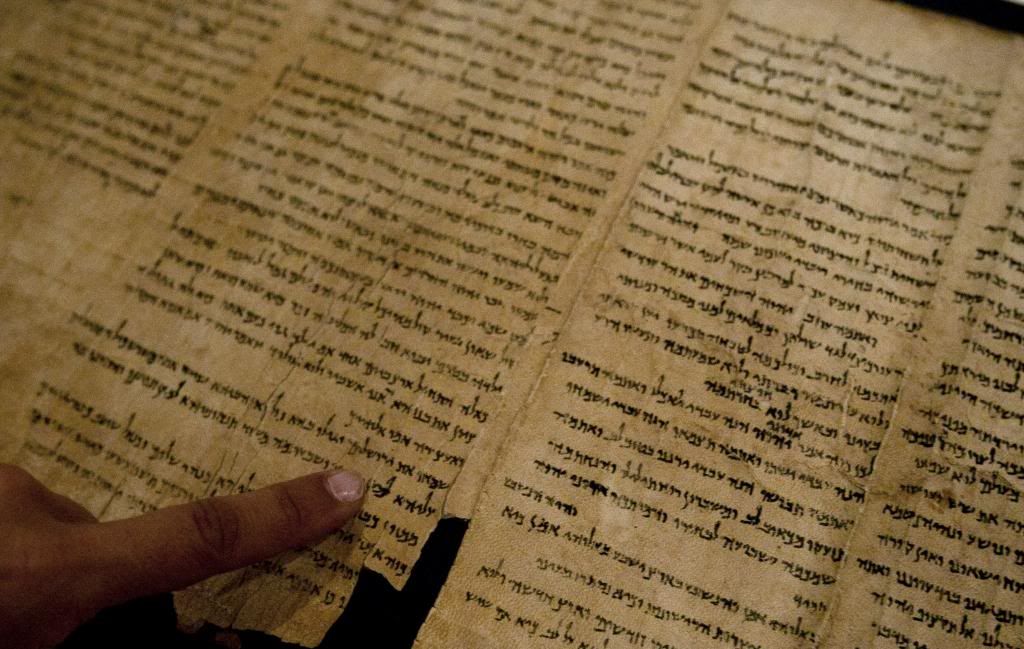 Three thousand years later, it's still being used for the same purpose, but the technique doesn't seem to be  all that widely known. So, I thought I'd make a post on how to splice and spin sinew threads.   It occurs to me that this method would have a lot more uses than just sewing parchment.  For example having longer sinew threads for doing quill and beadwork, where you get the benefits of the traditional material without the bother of only having a few inches of thread to work with.  This type of thread is also good for sewing buckskin, or moccasin soles, or well just about anything else.
To start, take whichever kind of sinew you prefer.  Here, I've got some elk backstrap sinew that I've stripped down.  As I was stripping it into individual threads, I kept my fingers wet with a thin solution of hide glue and smoothed down any rough bits that were protruding.  This gives a nice smooth thread that won't snag as much.  What's really important at this stage is that both ends of your sinew threads taper off to a hair-like end.  If your ends are too big you wont be able to splice the sinews together smoothly.
Once I have all my sinew split down, I take two ends I'd like to join and wet them with a thin solution of hide glue.  This will make the sinew ends very soft and limp.  Then I overlap the two ends by say two and a half inches and then simply roll them together between my thumb and forefinger.  It's important to make sure that both ends are completely tucked in and glued down. 
Now, I've just successfully doubled the length of my sinew thread.  I find it helpful as I continue splicing to wrap the end I've already finished around some type of bobbin leaving just the working end free.  To increase the length of my sinew I just keep splicing the sinews end to end in this way.  As I do this I keep my hands moist with the hide glue solution and keep working it into the sinew.  Even wet the new threads are fairly strong, but they become even more so as the sinew dries and locks together. 
You can use this type of spliced thread just as a single ply, but I prefer to start out with split sinew that's half the size of the finished thread I want and then make two lengths of spliced sinew and ply them together for extra strength and durability.  To do this I use a spinning wheel, although I think a drop spindle, or even your pant leg would do just as well. 
Here I'm plying together the two lengths of spliced sinew that I've allowed to dry overnight.  As I'm doing this my right hand is dipping fairly frequently into the hide-glue solution and rubbing it into the thread that's being plied.  This is important for two reasons.  First it softens the sinew and allows it twist together and second it adds strength to the finished thread.  I continue in this way until I've finished plying and then wind the completed thread around my fingers to make a skein like this.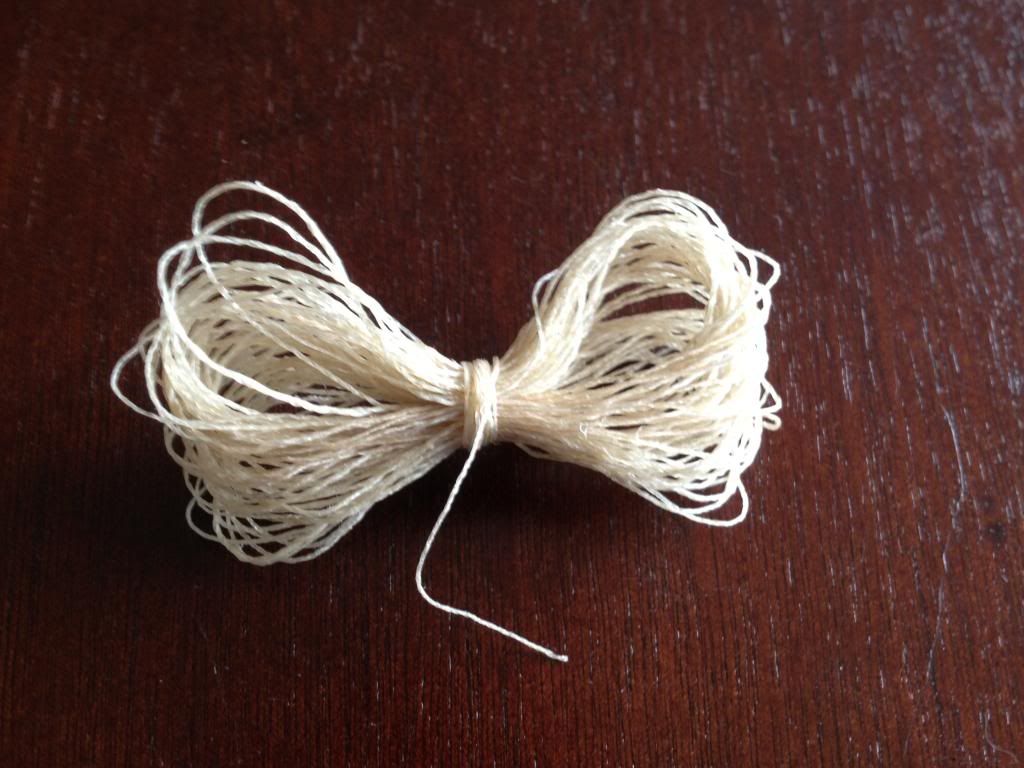 Here, I've ended up with about twenty five yards of a continuous, medium weight sinew thread. Once it has a chance to completely dry the finished product is extremely strong and durable.