I love it when the garden feeds me good stuff. If you grow
Nasturtium Flowers (Tropaeolum species)
the wonderful flowers (and leaves) also makes really good additionto salads -- peppery taste. The seedpods (unripened) can be pickled and makes a good pickled Capers substitute to go on pasta, pizza or whatever you like.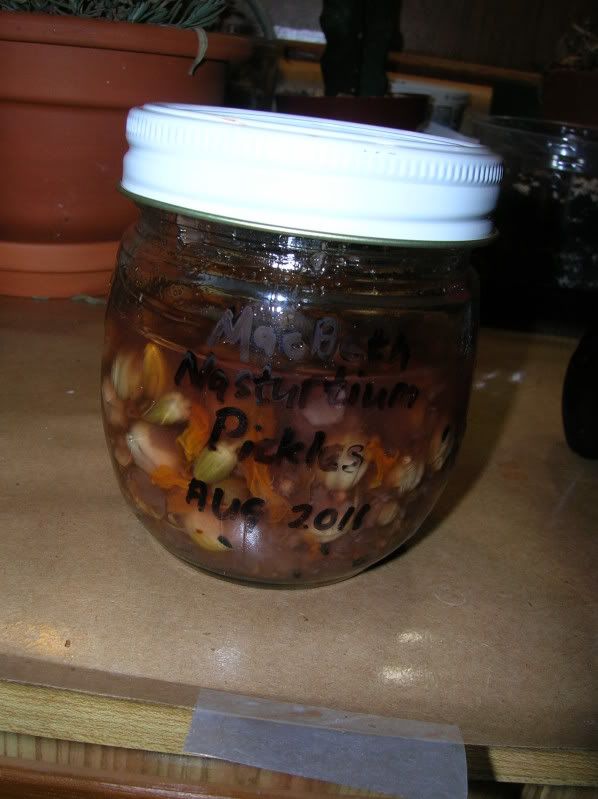 The label reads: Mac Beth's Nasturtium Pickle Aug 2011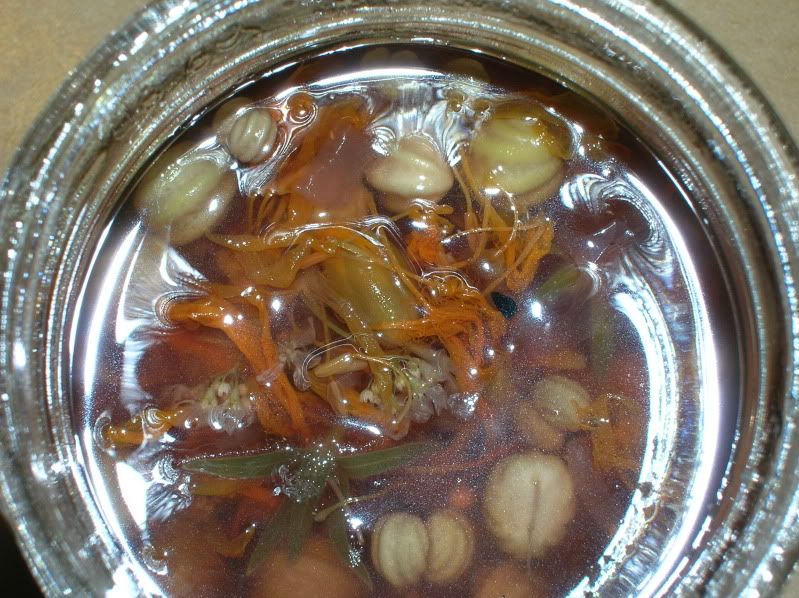 Added some dried nasturtium flowers as well to bring a bit of colour into the pickle juice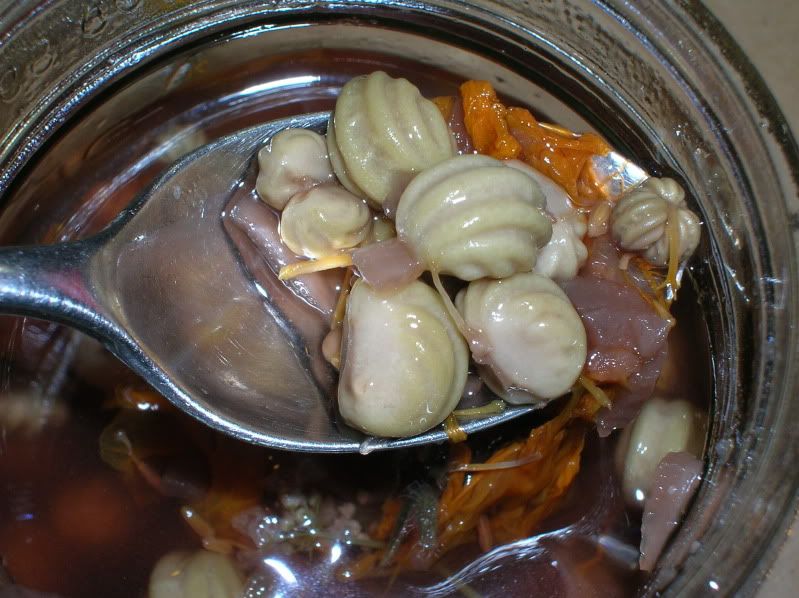 Yummy stuff
I don't really have a pickling recipe that I strictly adhere to - this one was equal amounts of white vinegar and water, with whatever spices I have and fancy at the time. Boil the vinegar + water +s pices for a couple of minutes so the flavours blend together, let it cool to lukewarm, plop the washed and dried nasturtium pods and flowers in .... and let it make it's magic.
Fresh flowers and seed pods in the summer last year. You can add them fresh to your salads, too.