Guy and I went out to the Santiago Archery Range today in Santa Ana. He was meeting a friend who bought some bamboo shafts. Being a holiday the range was crowded, which is good to see. Odds of a park getting rid of an archery range goes up if no one uses it. So I'm happy to see people of different ages, genders and races using it.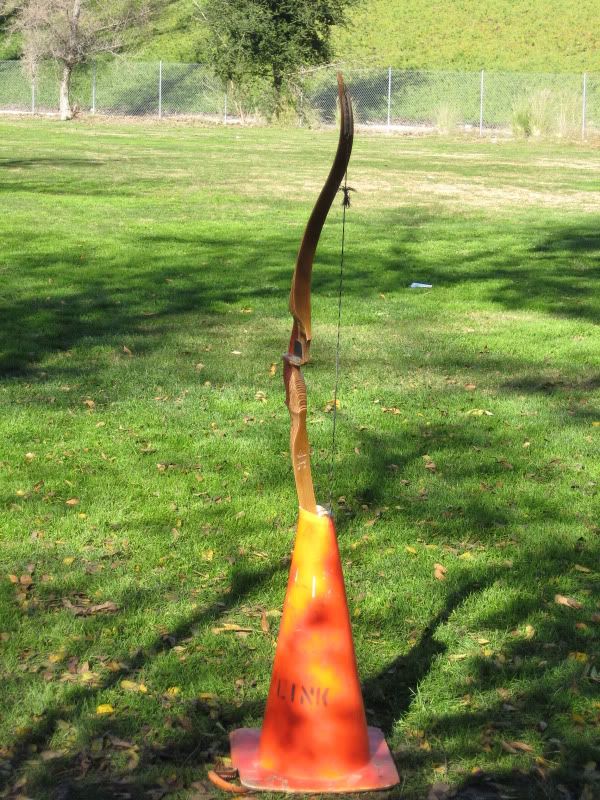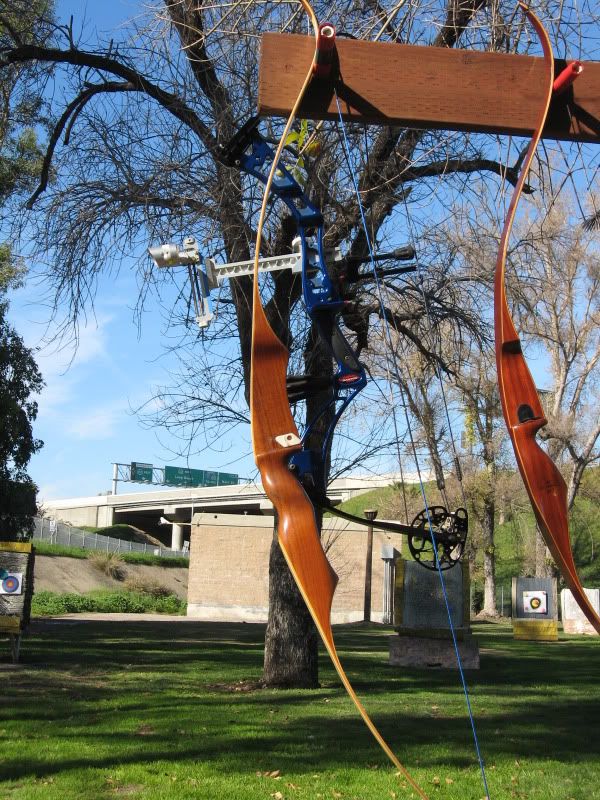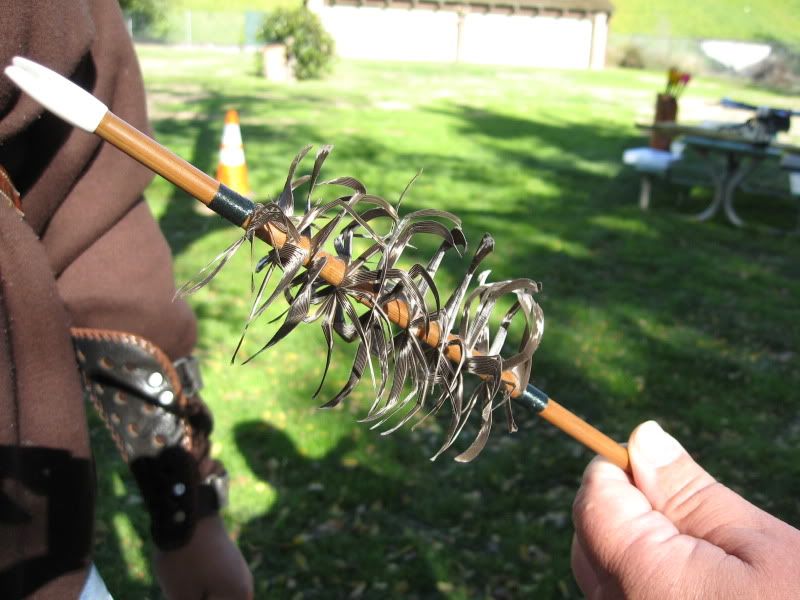 Hugo's fancy flu-flu made from bamboo and fletched with a turkey feather.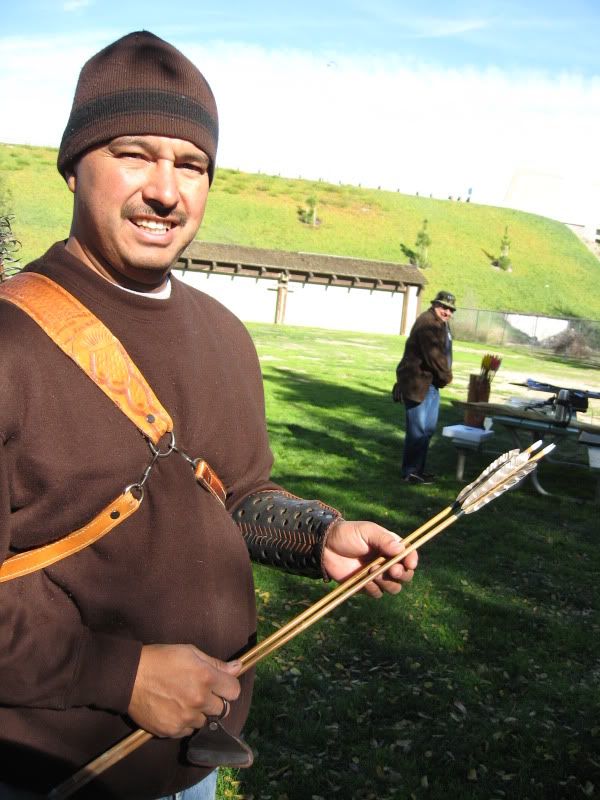 Hugo's bamboo arrows with turkey feathers.
Guy and Hugo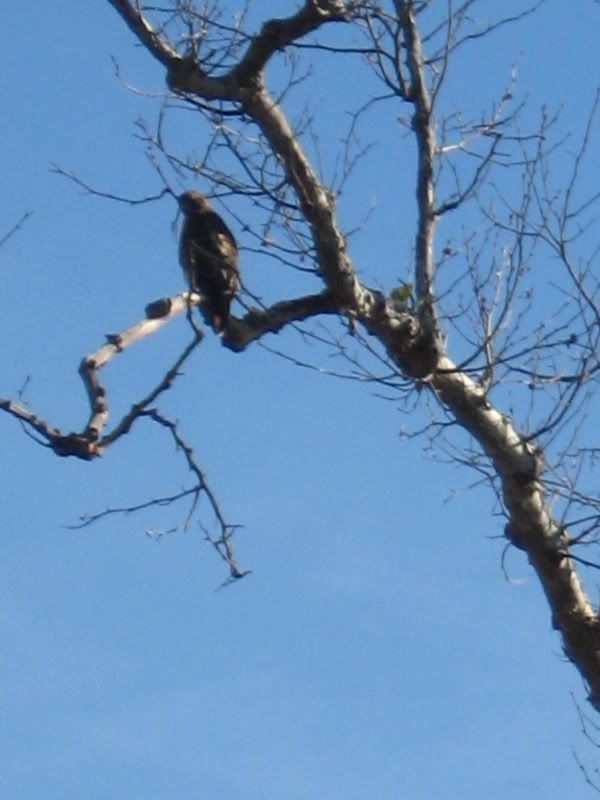 Hawk?
As you can see, it really is a lovely area. The range is small but nice. The Amtrak goes right by it every hour or so.
You can hike along the creek and there is a playground at one end.