Hi everybody, the other day i went to the old Princeton dump and found a nice set of mule deer antlers, and bought them for 2 dollars. So today i thought I'd go ahead and make a billet and a couple pressureflakers, i snapped a few pictures while doing it. Here's the resulting tutorial.
HOW TO MAKE AN ANTLER BILLET:
step one: acquire an antler. preferably one with a bit of the skull still attached. the best type of antler apparently is moose. having never worked anything besides mule and whitetail deer, i wouldn't know. My antler is off of a hunted mule deer. (perhaps poached, i have no way of knowing)
step 2: take the antler to your workstation / bench, and clamp it in your vice. (make sure the antler is in there tight, if not it will make a Gross squeaking sound)
step 3: if there is any hair / skin on the skull portion of the antler, try to cut most of it off. if you can't get it all the rest will be ground off later.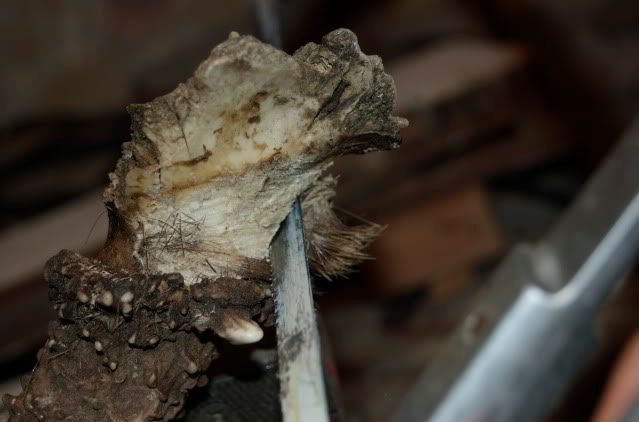 step 4: then you want to cut the antler to the length you want your billet. take into consideration: the part with the skull will be quite a bit shorter than it is now.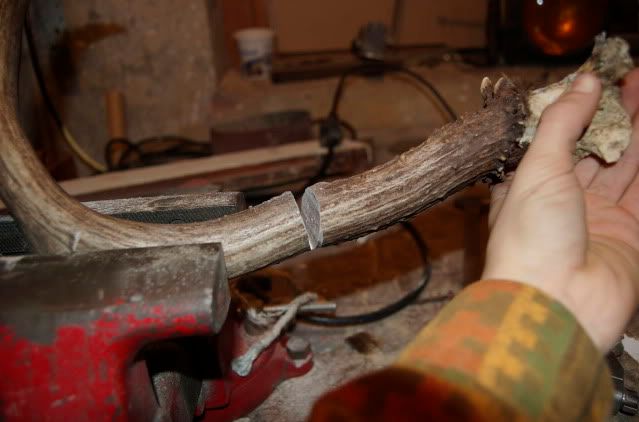 this antler is quite porus... not so good for knapping, but the bone end is what were after anyways.
step 5: you now want to take off the little poke on the side of the antler. i didn't do a very good job. my hacksaw was at the wrong angle going in...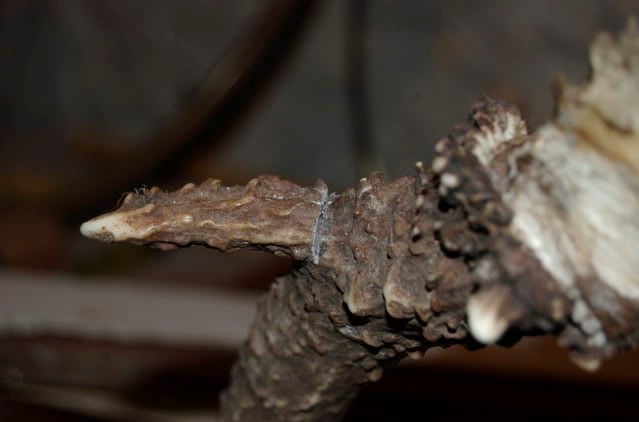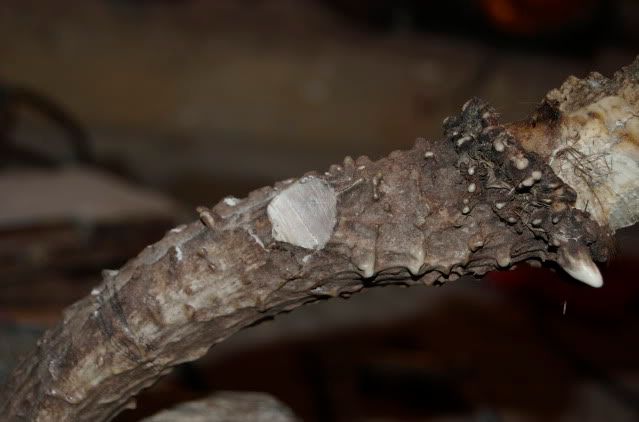 step 6: trim the skull a bit (unless the right length already), to cut down on your grinding time.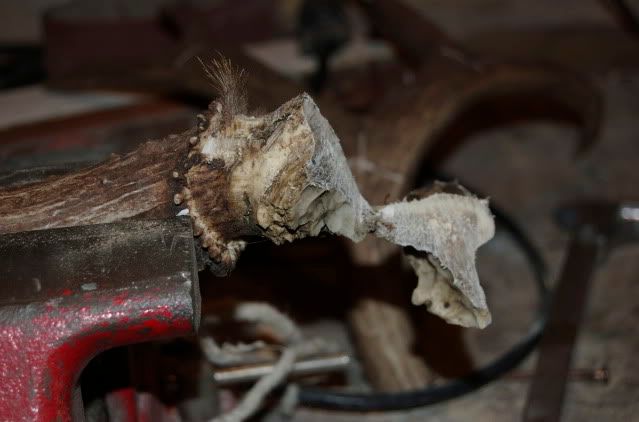 step 7: head on over to your grinding wheel and take off all the ugly poky bits that are on the skull, until it's a round solid chunk of bone that would be good to knapp with...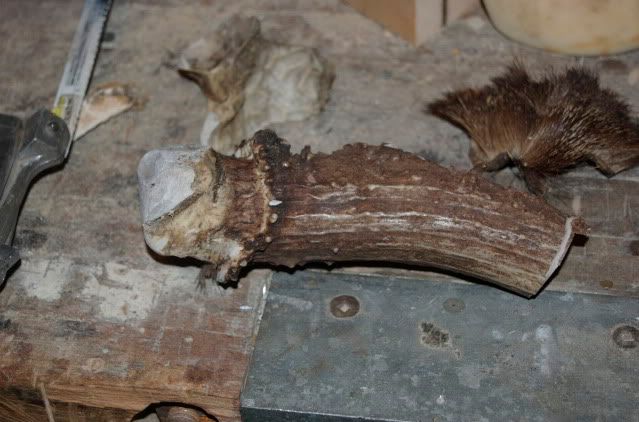 step 8: take off the nobly bits as well
step 9: now is the grunt work. take a file or rasp and blend the skull and antler together until you are happy with the way it's shaped.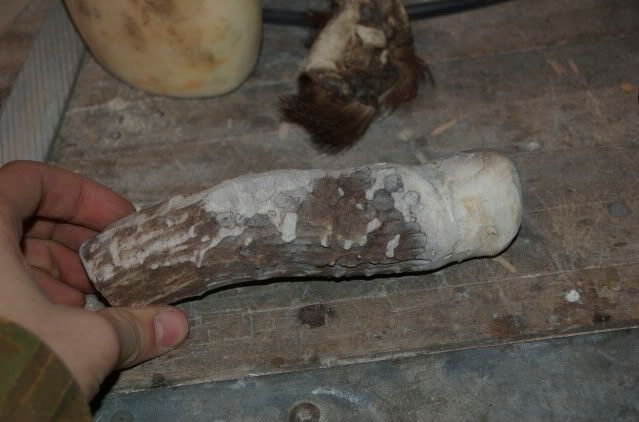 final step: finishing, if you used a file then all you need to do it take your preform billet over to your wire wheel and buff out all the scratches, if you used a rasp you might want to take a file to the scratches, then wirewheel it.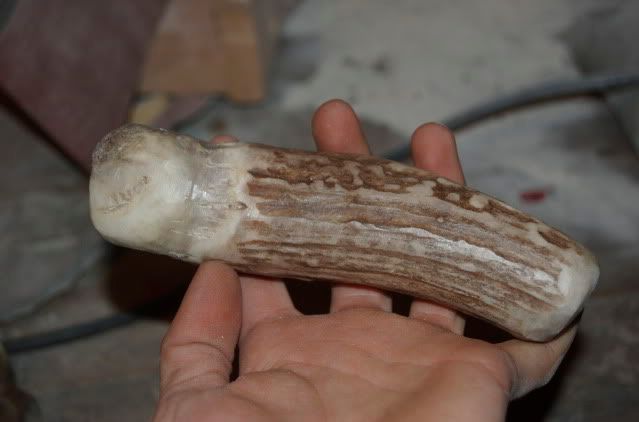 and there you have it! a finished antler billet
hope that helped you out and thanks for reading
harley