Got some stuff done this weekend.
Adze from a leaf spring and Willow - OH MY, if you do not have an adze, make one, that and a pull knife are invaluble for working wood!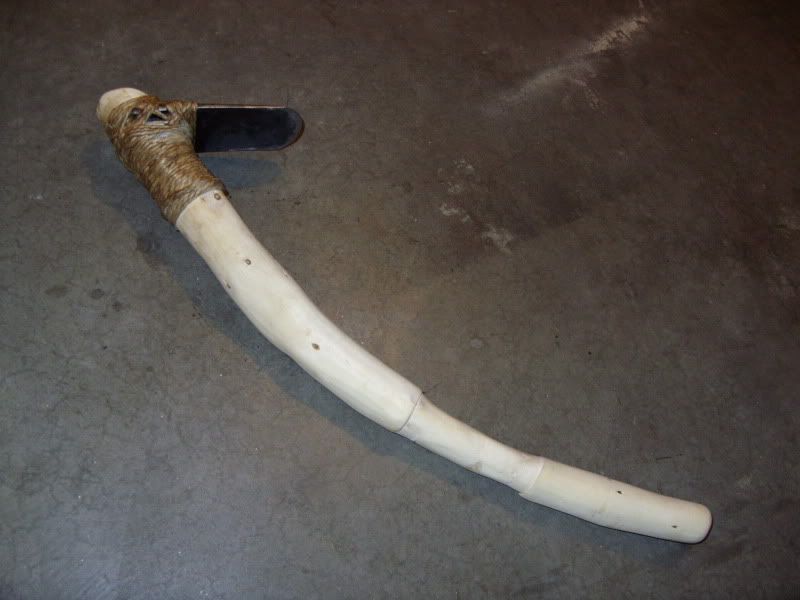 Russian Olive branch, made cordage with the bark, and a couple of spoons so far.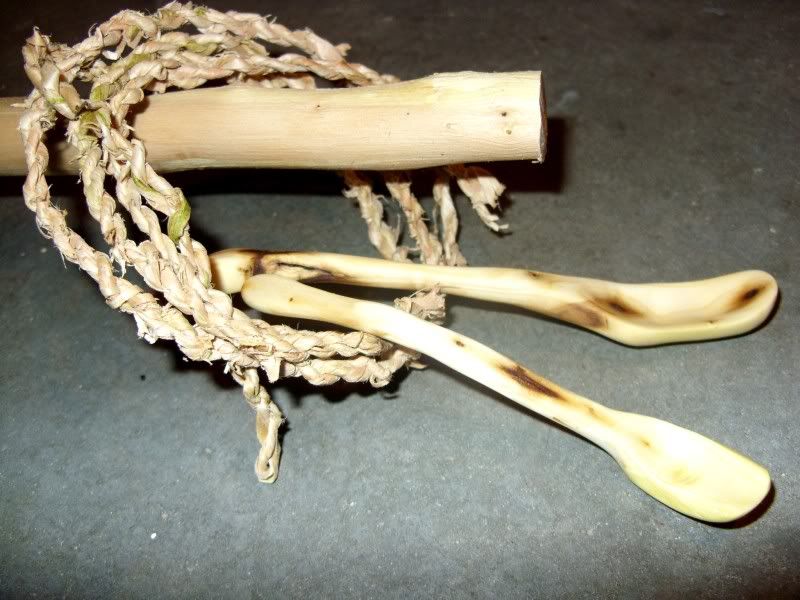 Apricot handle for a knife made from a bit of left over deer leg bone.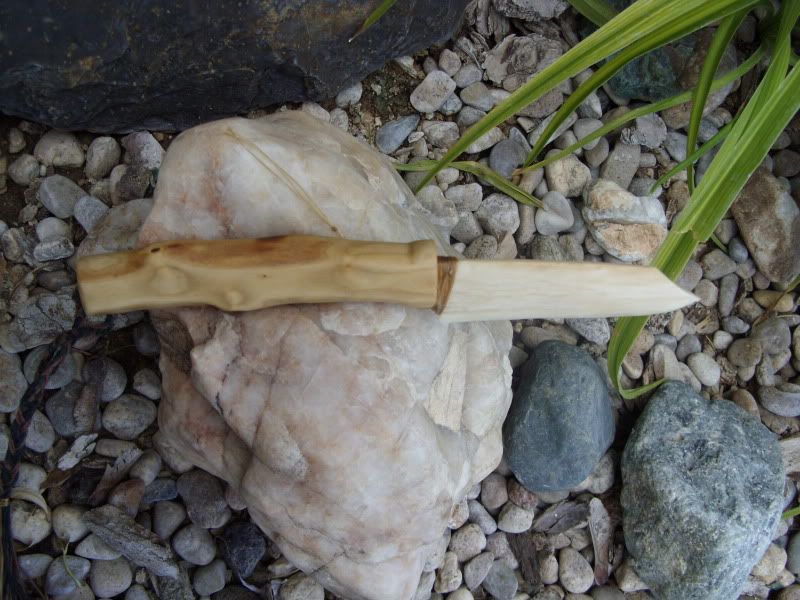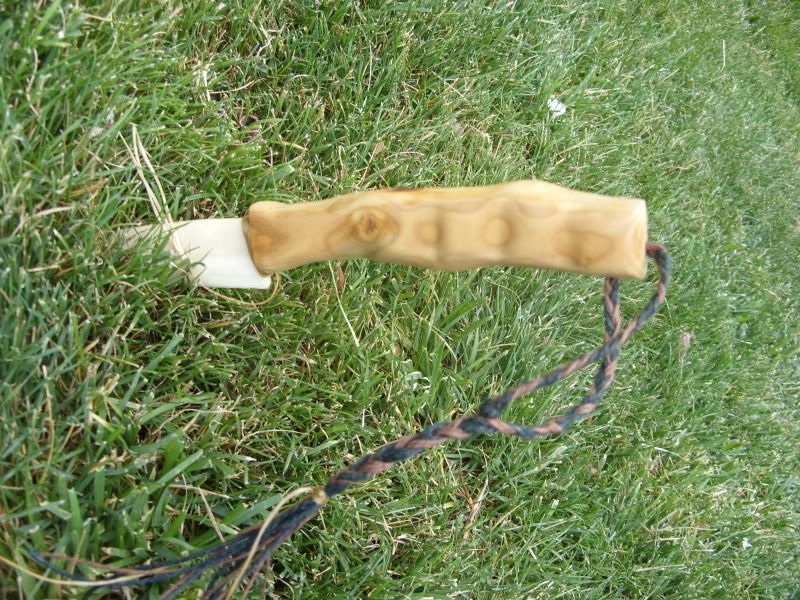 Here's a handle from last weeks projects - Apricot is one of my favorite woods. The wood it's sitting on is the Pine I used for the bowl and spoon shown next.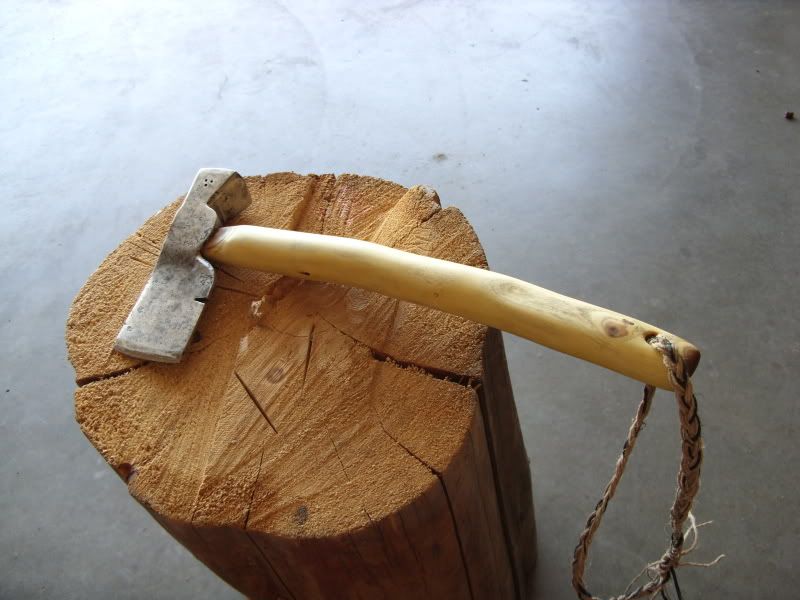 Picked up a piece of pine a couple of weekends ago when I was in the mountains.
Here's a large spoon and bowl.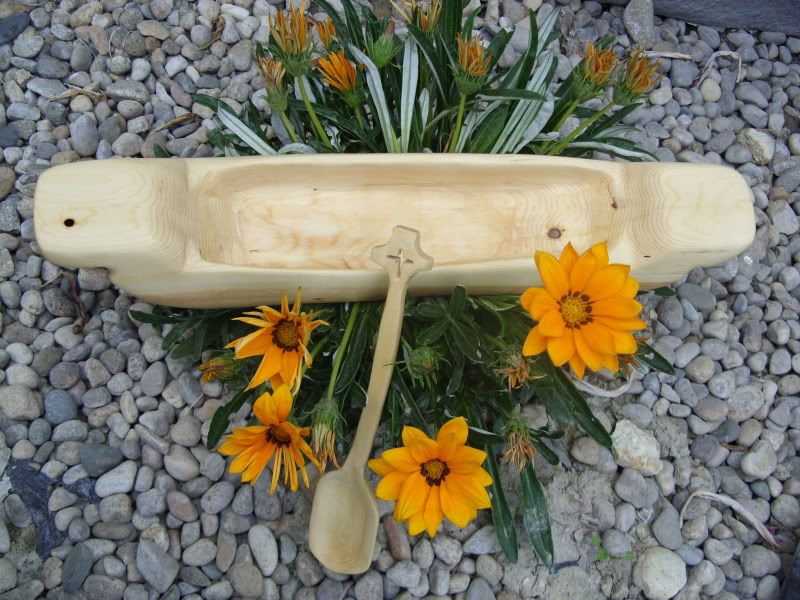 And just the spoon (I'm not religous, not sure why a cross came out on this one?)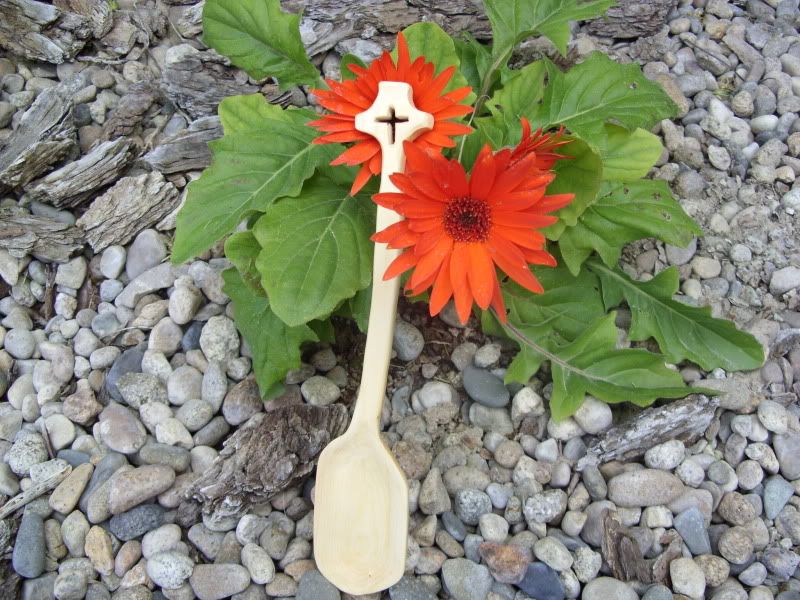 While visiting my Grandma on Sunday I picked up a large branch of Horse Chestnut that had fallen.
Here's a spoon and a ladle. Very easy to carve!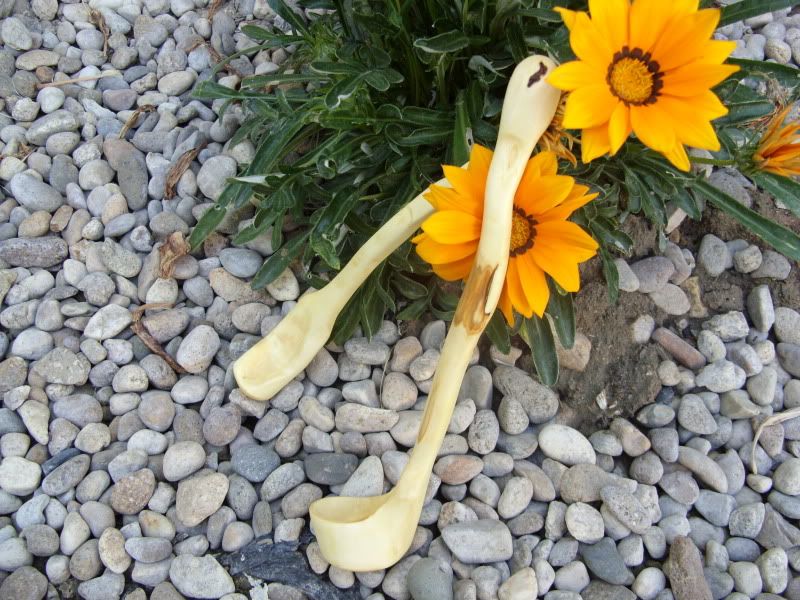 This is old Madrone wood, and is very different than the new wood I used last weekend.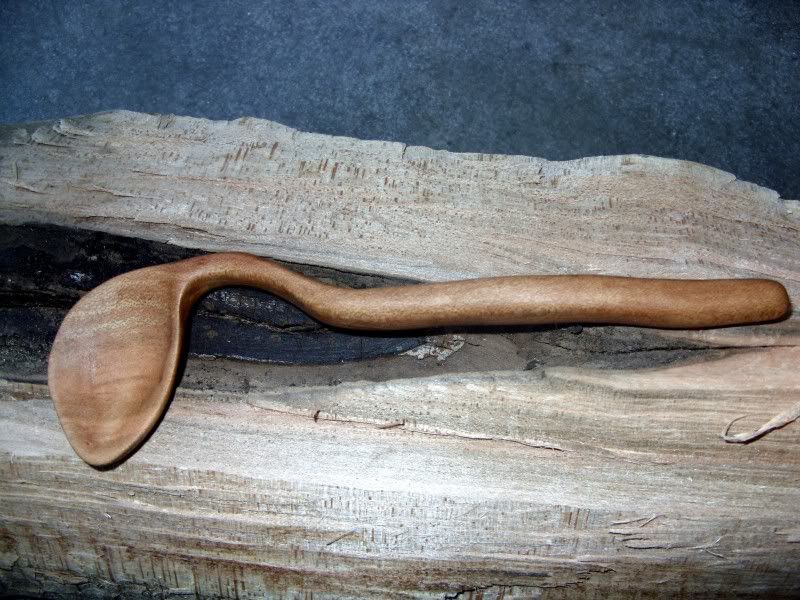 Good thing it was only a three day weekend, I would have overdone it, if it had been longer!!