Here is where I am at on this bow. It's my first time with osage, first time with sinew and first time recurving. I originally posted the thread over on the composite site but thought I would post here as it is a more primitive bow if it wasn't for the metal sleeve I am trying to hide with my hand
.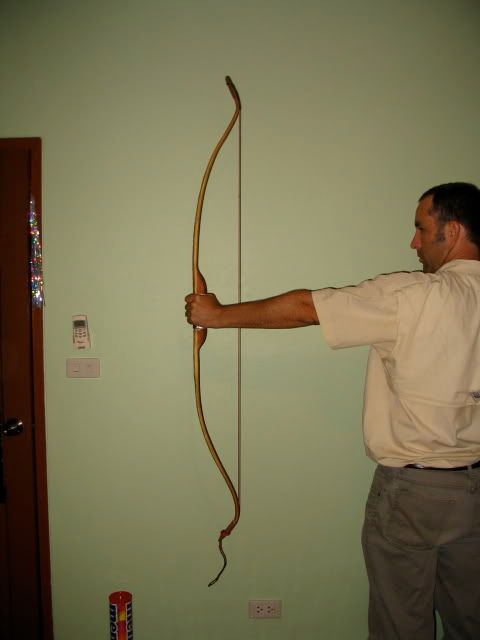 did floor tillering and a long string and looking in the mirror and then got a short string on it tonight. The sinew has been drying for about a month now. I still will go for a higher brace height.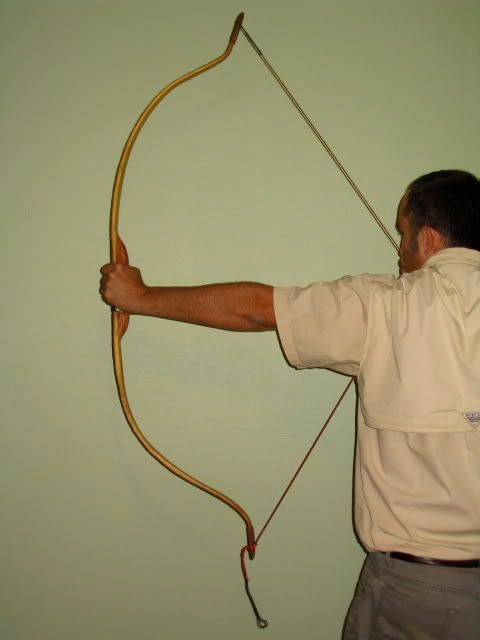 You can see my bottom tip is more recurved. I think I took off too much wood on the tip recurve and it opens up a bit more than I would like it to. Any suggestions what to do. I like the looks of the bottom tip better but can't imagine I could reheat the top one and bend it more with the sinew on it (unless I want to redo the sinew, which I really don't want to do and wait again). The bottom limb seems to bend a little extremely. What do you think? I'll put is on the bow scale and let you know where I am on that. I'm guessing its pulling 55 to 60# at 26" still.