These are all authentic blade cores from various parts of the world. I've been studying them quite a bit and thought I'd share pics of them.

These first 3 cores are from a large lithic weorkshop in Grenada Spain and were found in a plowed field. They were given to me by a friend in Spain.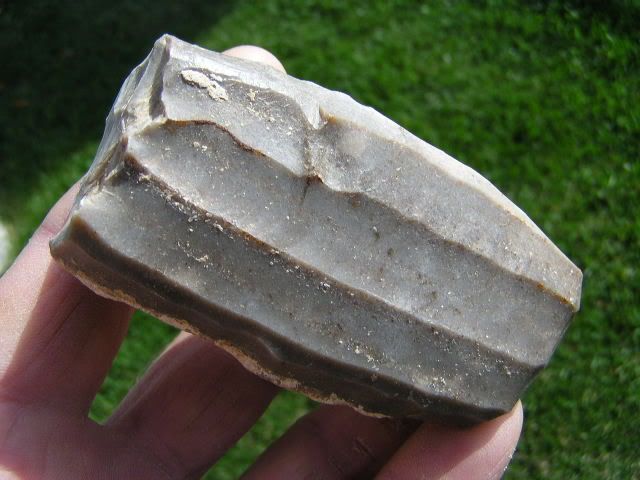 This one has blades removed from just one face. This is raw flint and appears similar to Texas flints. I believe these blades were probably removed with pressure because of their extreme regularity, but could have been done with indirect percussion.



This is the same core showing the backside with stitching. When I received this core, I assumed the stitching was the result of a failed blade removal and that the knapper had to stitch the other side to make the first successful blade removal. I was wrong as you will see in some of the following pics.



Another Spanish blade core. Incredible blade removals on this one.



Notice the stitching on the backside of this core, just like the first one!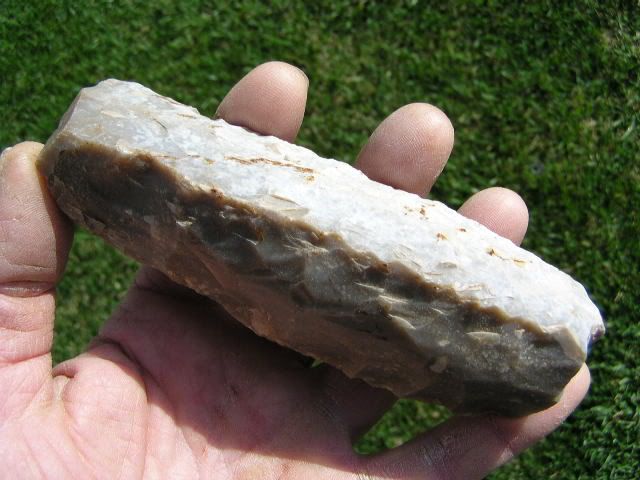 This core explained the stitching. It is stitched full length on all 4 corners so that it has a retangular cross section. No blades have been removed on this core and why it was discarded is unclear as a lot of work went into setting it up. I have never seen anything like this before! The stitching is very similar to the stitching on the handles of Danish daggers. Apparently, this was the normal process of blade core preparation. If a blade failure occured the knapper could start removing blades from one of the other stitched edges. That seems like a lot of work for something that may not happen, so I'm still unclear as to why they did it this way. It does explain the stitching on the above cores though. Any ideas out there?
I plan on trying to replicate these spanish cores with the stitching later on to see if I can learn more about how they may have been made.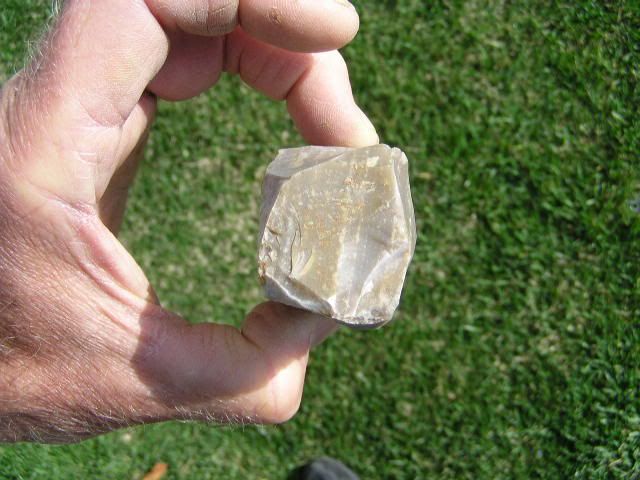 This is the same core as viewed from above. Note the square cross section



This is an obsidian Mayan blade core that I purchased on Ebay. Made from Pachuca green transluscent obsidian. I am certain it is authentic due to the obsidian type as well as the extremely narrow perfect blades that have been removed. I am not aware of any modern knapper that has made blade removals with this degree of perfection. These are pressure blades. My cores look crude in comparison with this one.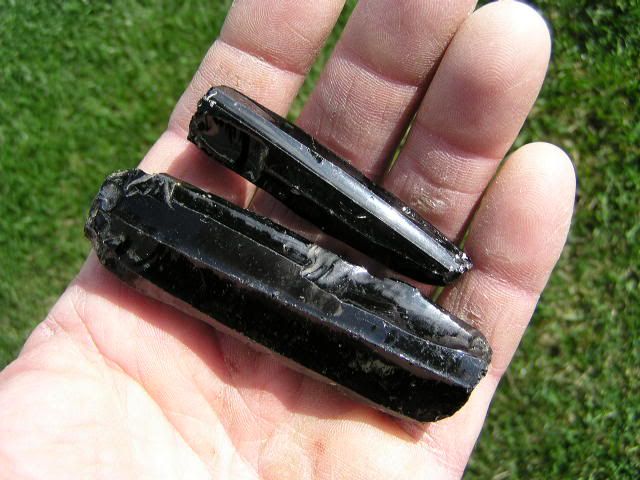 These are 2 more Mayan blade cores, same transluscent green obsidian.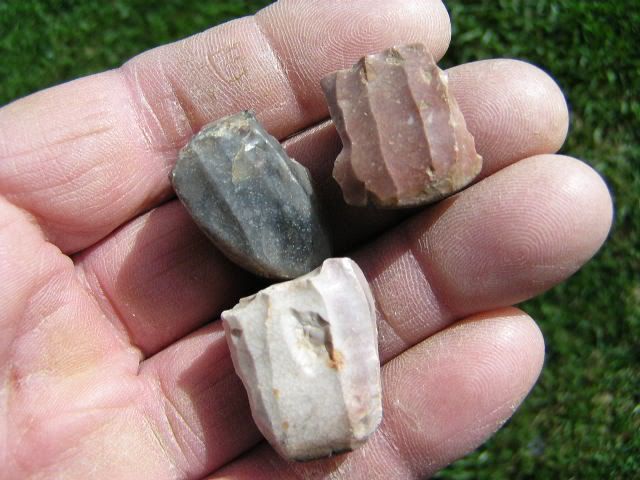 These were sent to me from a friend in Italy and are surface finds. They are micro cores. Any ideas what such tiny blades could have been used for?