Here are some bows contained in the Museum of the Cherokee Indian. The lighting was very bad (an attempt to create ambience) and the cases and backgrounds tended to interfer with the camera. Ken, keep your mouth shut.


http://paleoplanet69529.yuku.com/topic/20983

The surprising thing about these following bows is that the back/side corners are quite sharp. The bellies appear to be ever so slightly rounded, but are still flat. The nocks were a bit on the rough side, but the backs and bellys were appeared to be very smoothly worked. Grow rings were followed on the backs.

First a reproduction. Judging by it's small size and thin limbs this is a kid's bow. It appears to be black locust and is braced with a very fine sinew string. This is what happens when you ask a non bowyer to photograph it.




Next another bow from the time period of the forced Cherokee removal. Very dark with age---Black locust?. I was not able to get a good look at the string, but I would guess it as plant fiber. There appears to be some sort of wire wrapped on the nock. Note the lack of taper in width and thickness, lack of defined handle and sharp edges.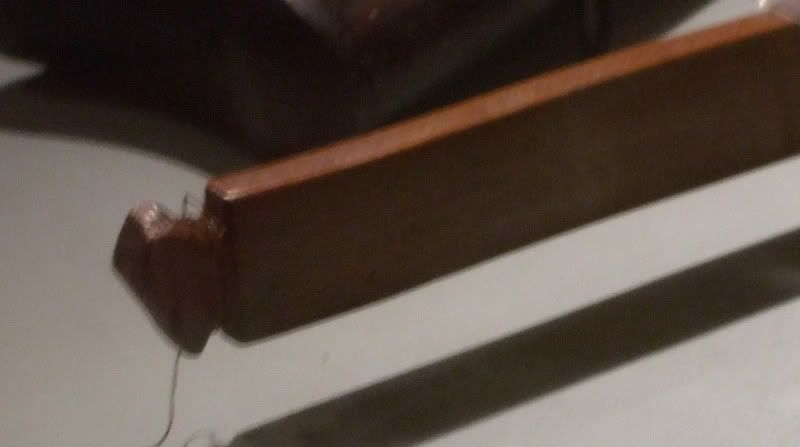 Last, a black locust bow circa 1865 and made by Jim Tail, a Confederate soldier in the "Thomas Legion". The Thomas Legion started as Cherokee infantry, but was latter enlarged and was allowed to keep their firearms after the Confederate defeat (remember why the Thompson brothers turned to bow making). This bow has a defined handle which I was able to photograph. Sharp corners.



That's all folks.

John