I read about Fire Pistons here on this board and just recently at the Letchworth Stone Tool Show, I saw a demonstration. After reading up, I decided to try and make one for fun. It worked the first time I tried it and it is a fascinating new toy for me. The slotted end really has to be clean with none of the Chap-stick lube in the slot for the char-cloth. Then, it works fine. Here is some pictures:
I used a Flea market file handle bored to fit 9/32 X .014 brass tubing from the hobby store. Some 1/4 in. brass rod that I fitted a #60 "O" ring measuring 1/4 X 1/8 X 1/16 in. and a maple drawer pull knob. I finished the wood with Birchwood Casey True Oil.
That is the business end of the brass rod. The end is counter bored 1/8 in. X 3/16 in deep and slotted for the char-cloth. The "O" ring groove was turned with the rod in my drill press chuck. No lathe here.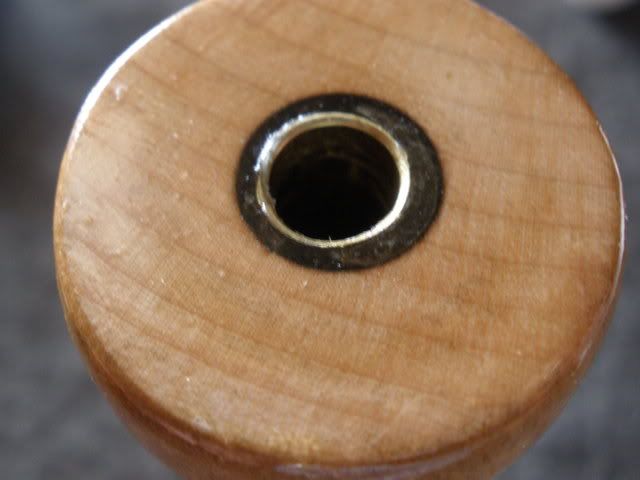 Here you can see the bevel at the top end of the brass tube and the epoxy around the tube. The bottom end of the tube was sealed by fitting a 1/8 in. long small piece of the brass rod into the end of the tube and then silver soldering it in place.
Gary Abbatte