Hey everyone, haven't read or posted on this forum for what seems like years. Things are looking pretty slow :/. Anyway, I just wanted to post some information for those who don't know, or have ever doubted, the power held in the dart/spear propelled by a thrower. This is a comparison between my 82 lb at 32 inches yew longbow shooting 800-850 grains arrows, and a 6 ounce dart thrown with a two foot thrower. I'll admit, I was surprised by the results. 
Here you can see the two projectiles in the target. The target is a kind of dense foam pressed tightly together.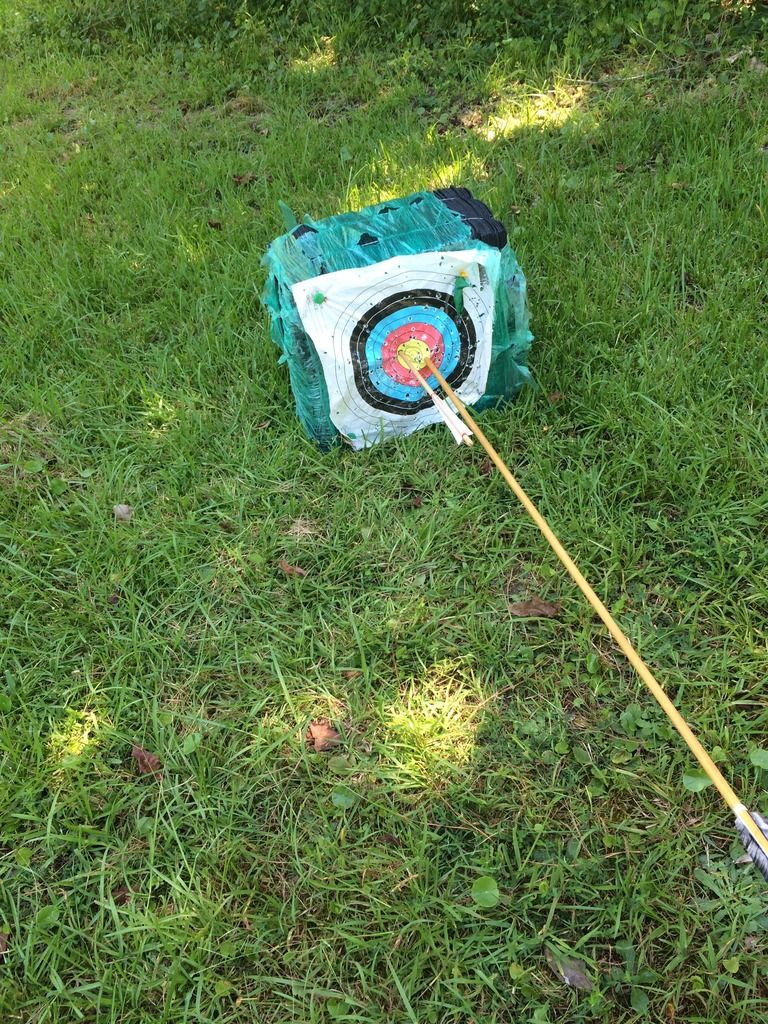 Here is the back of the target. As you can see, the dart/spear has penetrated about 8-10 inches further than the heavy arrow from a heavy bow. The arrow is also a much smaller diameter making the results even more impressive. Its worth considering that the target is pretty well used so some throws/shots get better penetration than others. What I will say is that the worst penetrating shots I got with the dart/spear were only slightly less than the best with the arrow.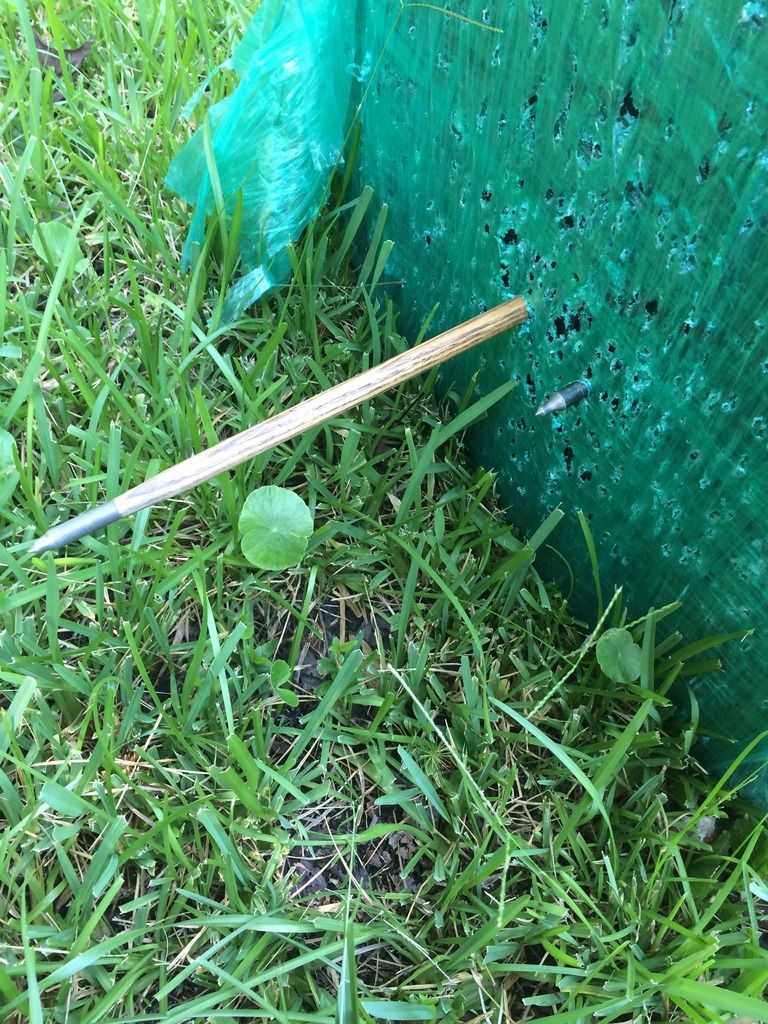 And finally, here they are removed from the target so the difference in penetration can be seen. They penetrated to where my thumb is holding them.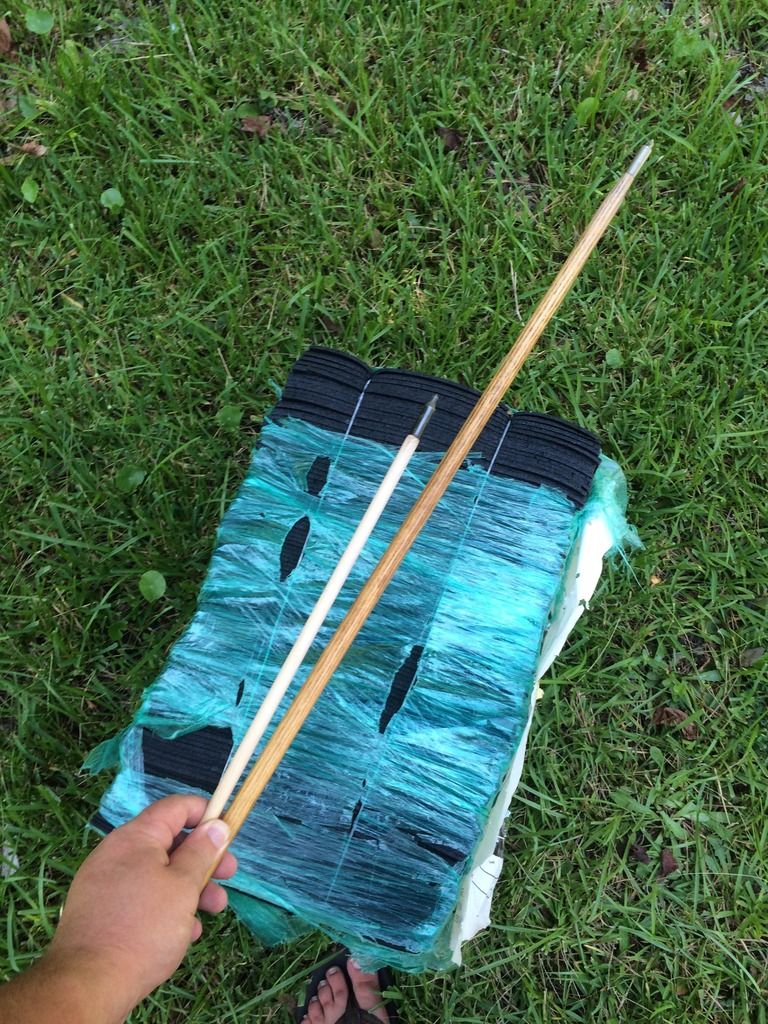 One of the more interesting aspects of this test was the fact that if you could only watch and hear the impact you would think the arrow went deeper for sure. The arrow impacts with a loud echoing wack and buries half the shaft into the target while the dart sort of just hits with a light thud and slips through. Until you look at the back of the target you would never think the arrow got less penetration. This difference is of course down to the fact that the dart/spear hits with very little kinetic energy when compared to the arrow, but has much more momentum. Again, this is a well used target and the results are not definitive, just food for thought.