The aboriginal archers guild in my town regularly collects these dwarf bamboo arrow shafts from the mountains south of the town I live in. They are collected at an elevation between 1 and 2km. The aboriginals always give me the thicker shafts since their bows are light poundage (around 30#) and the thicker shafts won't work well on their bows. The shafts are usually between 50# and 70#...which is good for most western archers. I have more than I know what to do with at this point, so I am open to do some trades or source shaft material for people. They are coming from Taiwan, but the shipping from Taiwan is quite cheap (around 10-20$ depending on how many are shipped) and I am fine paying for the shipment of whatever is traded over to here. I am also fine waiting on your appraisal of the shafts before shipping your side of the trade. To be fair, if it isn't what you want, we can adjust the trade or you can ship it to my family in the States. They will be dry shaft like pictured below and around 30-36 inches in length. I can't accurately spine bamboo, but if you give me a weight you are looking for, I can try and find shafts in that range, but you should expect a good deal of variation. Trade items listed below in order of what I would prefer. I'd also be open to 'services'. As in, someone who is willing to select good board wood from a lumberyard for me and ship it (I'll pay the cost and shipping). I can't get good board wood here. Trade items will be at bottom if you are still interested after the pics. In the measurement pic, those are centimeters remember!! The ends are a bit beat-up, but you'll be cutting the ends.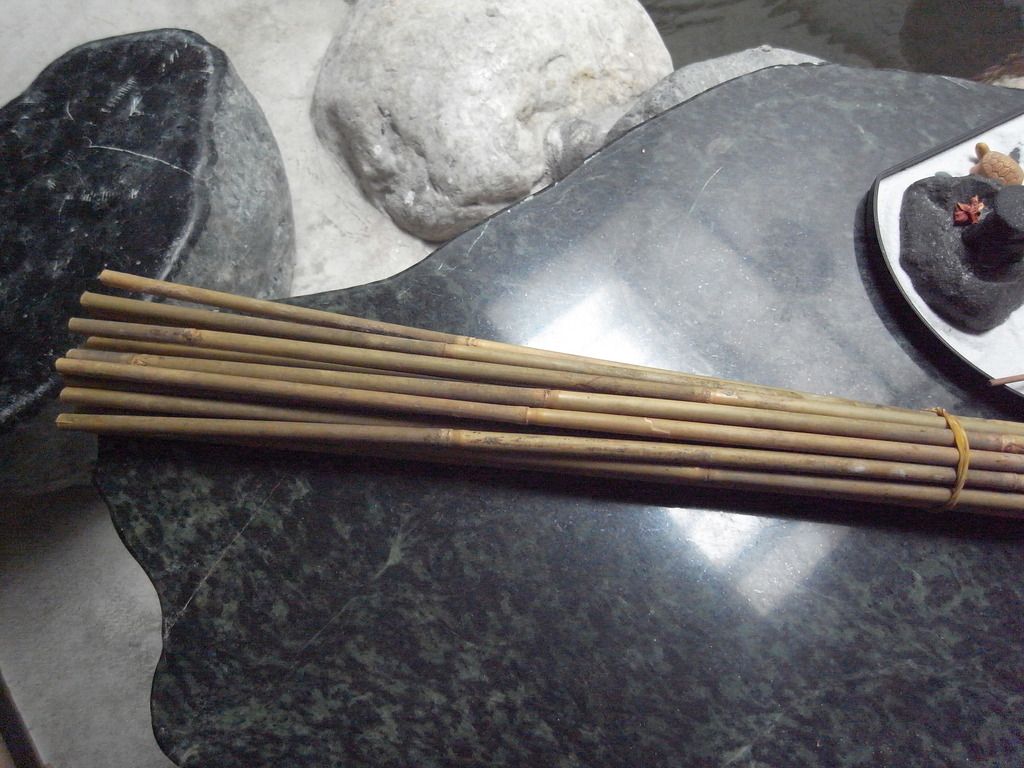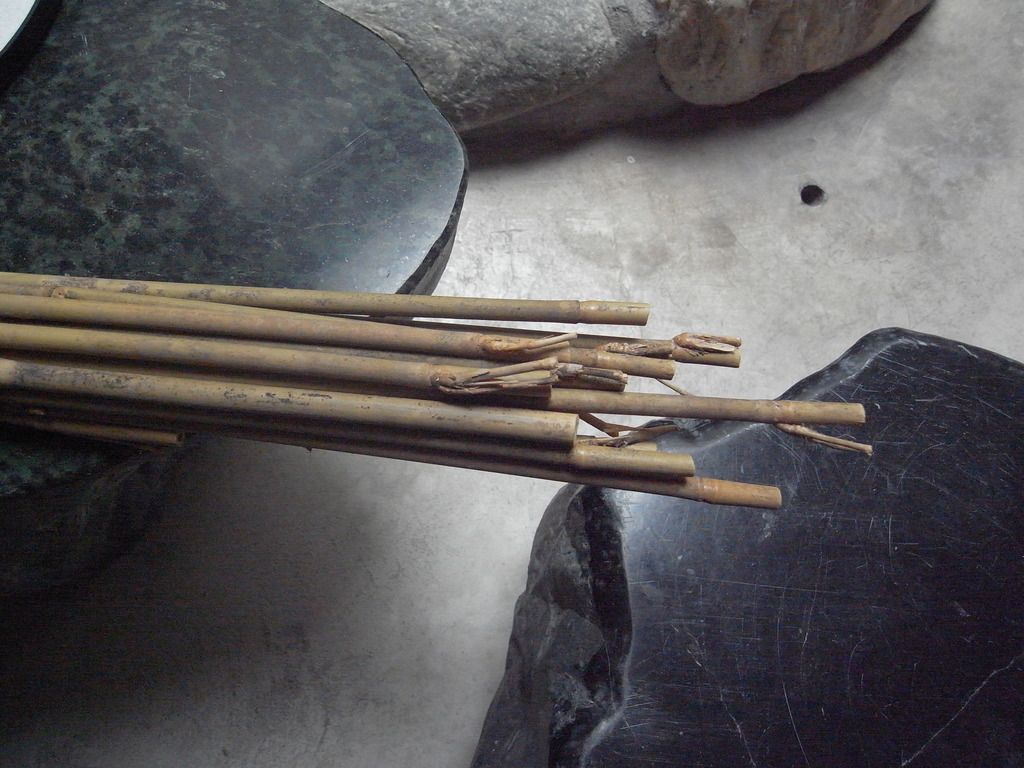 Trade items (more or less in order of desire): 
Juniper stave or billets (any species inc ERC).
Honeysuckle or lilac stave or billets.
Plum, apple or persimmon stave or billets. 
Black walnut stave. 
Snake skin. Sturgeon Skin. 
Straight grained red-oak boards. 
Shredded sinew
Fish Glue. 
Anything else you feel I might like! I love experimenting with weird wood, so if you've got something different up your sleeve, let me know!