Hi, I have finally found some time in the shed and finished two knives that I hope you like, both are obsidien (thanks Tom), with laminated handles made from local hardwoood Jarrah and York Gum. I didn't have much of the York Gum and so had to laminate the handle to get the width. I was looking for a different way of mounting the handle without having to destroy the flake pattern, I think it works.
The smaller of the knives is just over 10" long and they both have a great feel and balance. The York Gum was a pleasure to work and I will try and find some more.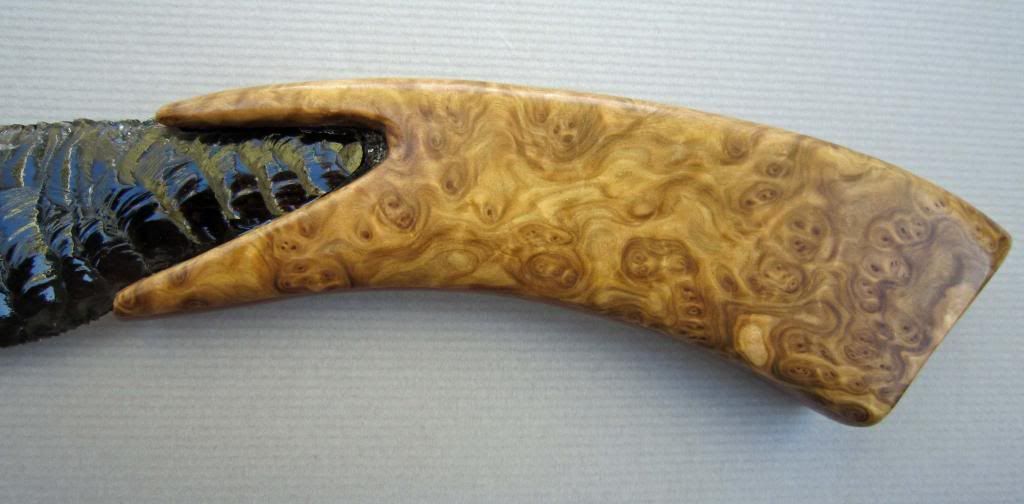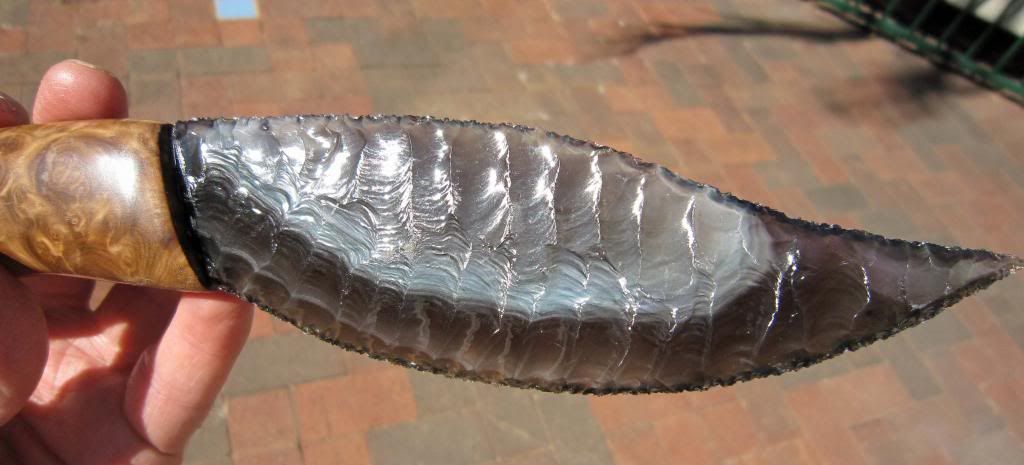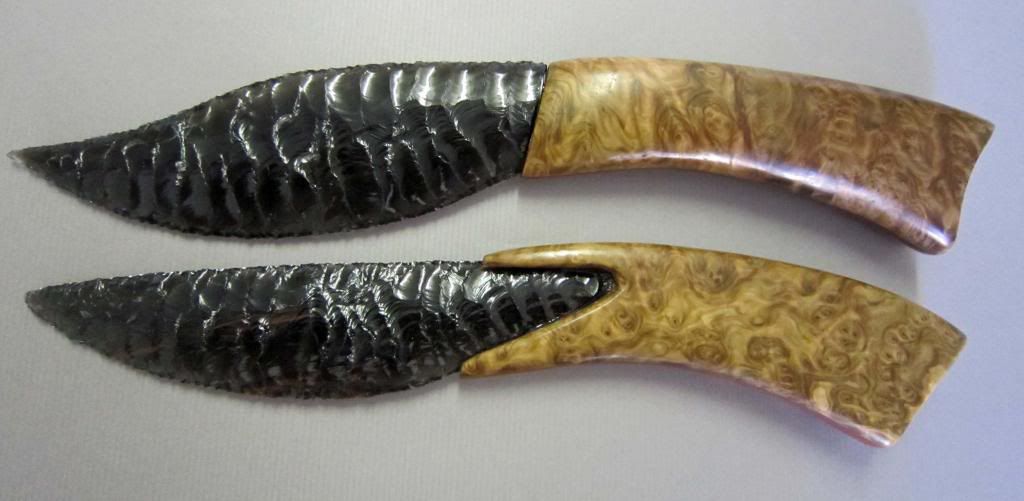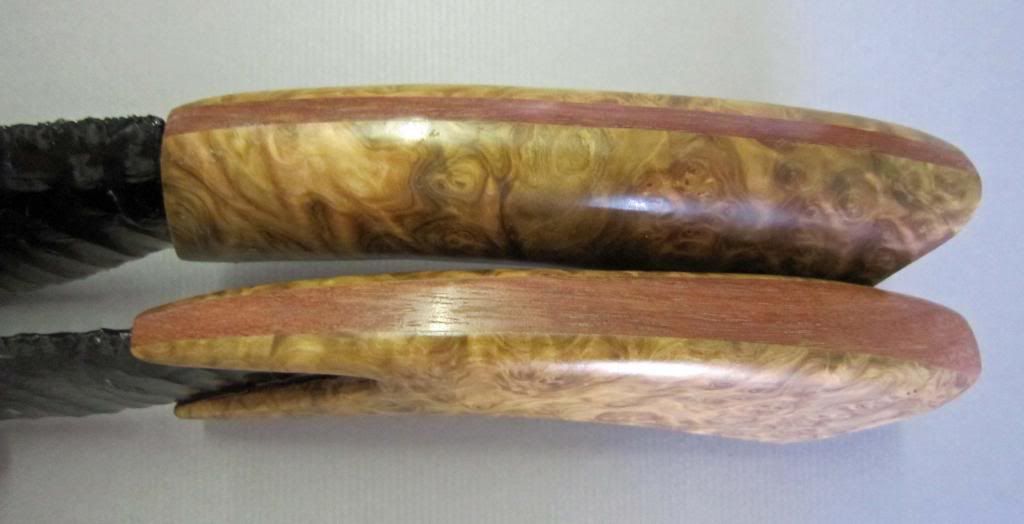 Tom, thanks for the advice on polishing, it made a real difference.

I love seeing all the knives posted on PP and good to be able to show some of mine, regards fractured.