A couple of weeks ago I met Chuck LaRue, an extremely knowledgable and skillful replicator of Basketmaker/pueblo artifacts.  He introduced me to crookneck staffs, which were used by the whole gamut of BMII-Pueblo.  Since then, I  have realized that in order for my life to have meaning, I had to have crookneck staffs. In fact, every human being needs a crookneck staff. These things are awesome. You can pull your dart out of a thorn bush. You can pick your dart up off the ground. You can collect firewood without bending over. You can reach into the water for some reason. You can pull down a tree branch to get fruit. You can pull something closer. You can trip an animal. You can pull a possum out of a tree. You can pull a bird nest out of a tree. Plant corn. Beat a rug. Pull a chuckwalla  from a crevice. Lift objects up. Place objects down. Use it as a hiking staff. Turn over rocks without having to worry about getting stung by scorpions. Collect venomous snakes.  Use it as a depth gauge. The lists go on and on! It is literally mind-boggling how useful one of these things can be.  You can attain full human potential with a crookneck staff.
After steaming and removing bindings.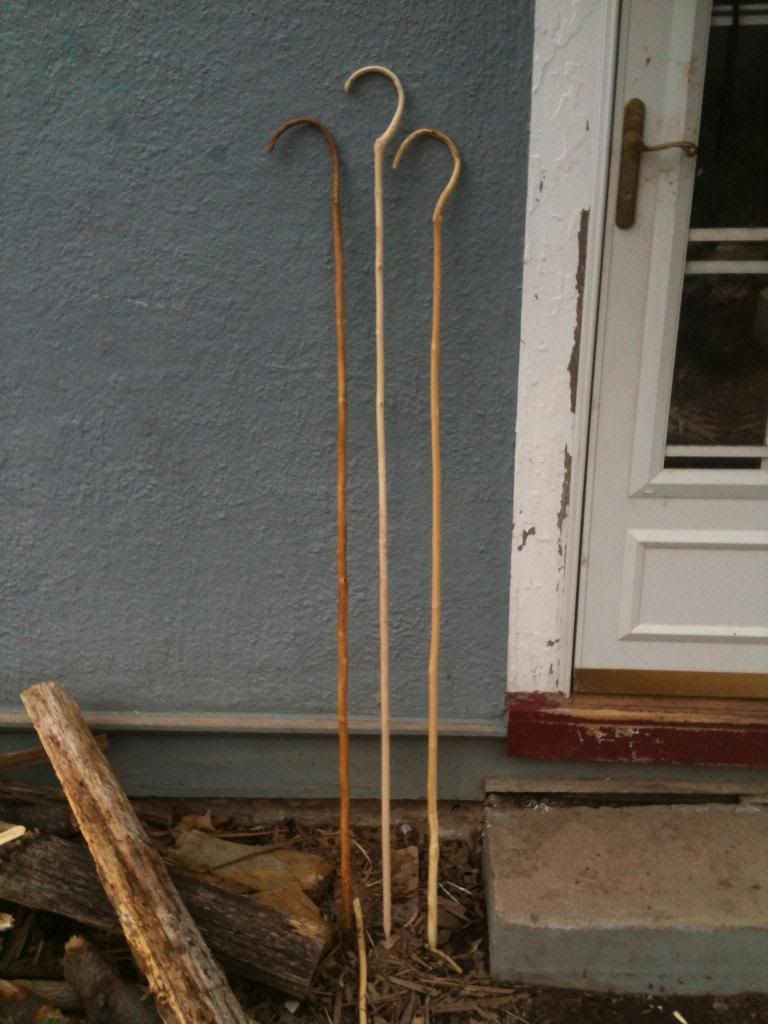 3 crooks, from left left: Oak with umber stain, rough leaf dogwood, white ash.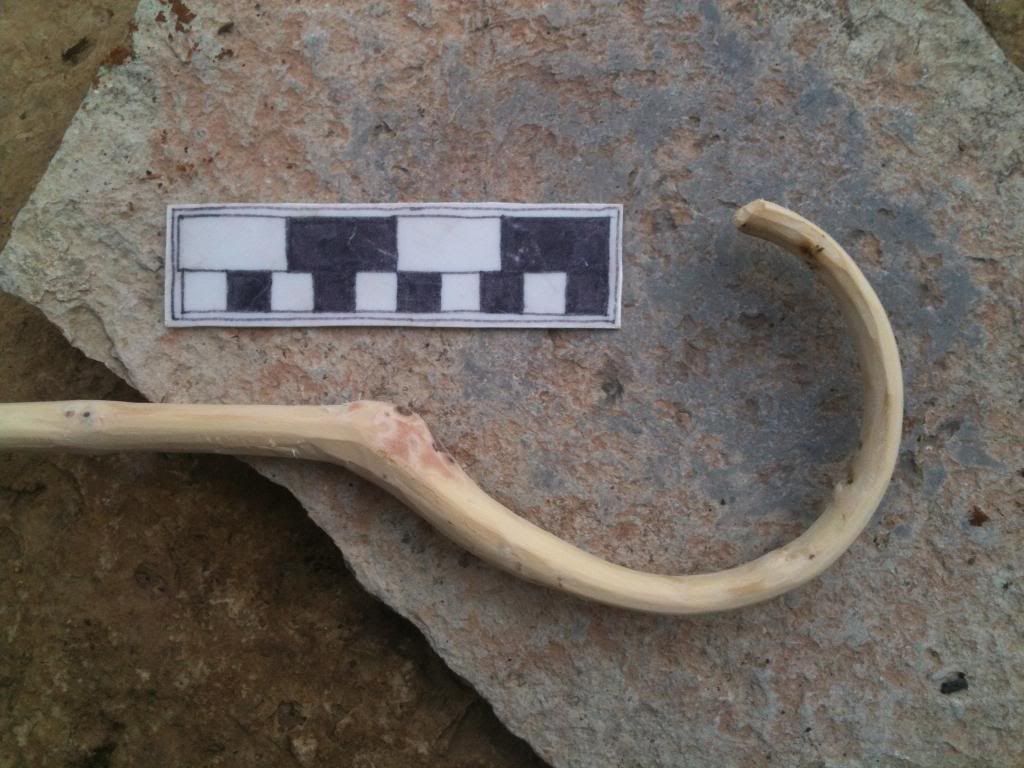 Crook.
As a hiking stick; posed majestically at a rock shelter.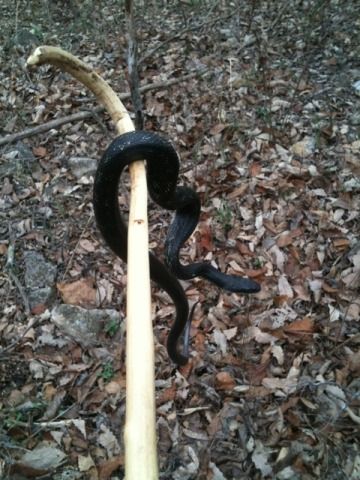 Catching snakes.